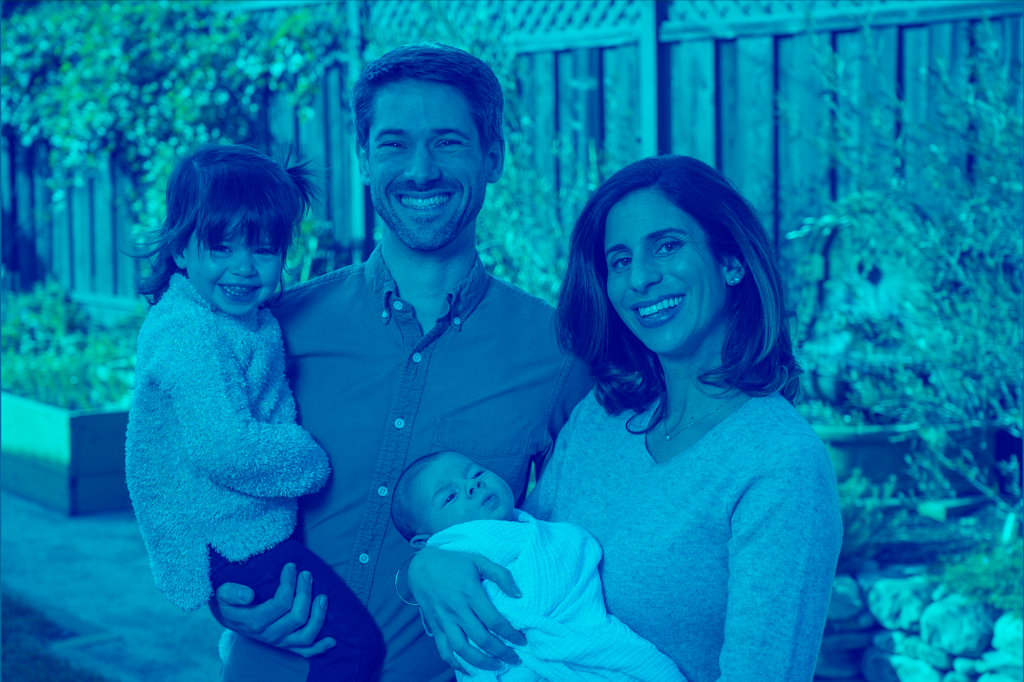 Matt comes from the business world where he founded and grew companies dedicated to empowering neighborhoods and communities and holding government accountable. He ran for Mayor of San Jose to give us a voice – and to make sure our city government is working for us.  
Matt was raised by working-class parents: a school teacher and a letter carrier. He was taught to value hard work, the importance of education and the power of community. Growing up in Watsonville, Matt's interest in local politics was sparked by his curiosity about the challenges of crime, unemployment and poor education that his hometown faced. He avidly read the local newspaper and when it came time for high school, he decided to make the long, often four hours a day commute to San Jose to attend Bellarmine College Prep, which offered him a full work-study scholarship as a low-income student. There, he was active in community service and student government, joined the wrestling team and worked on the grounds crew in the summers to pay for his education. Matt went on to Harvard where he was an honors student and student body president. He also co-led the first successful campaign to end the university's investment in companies supporting the genocide in Darfur. This experience deepened his passion for civic engagement.
After graduating from Harvard, Matt spent a year in Bolivia building irrigation systems with family farmers to increase their economic opportunities. Matt returned to San Jose to teach middle school English and History in Alum Rock through the Teach for America program for two years. There, he worked long days, coaching the girls soccer team and keeping his classroom open after school as a safe space for his students to learn.
After teaching, Matt joined Causes, a startup and early Facebook app that enabled people to raise awareness and funds for their favorite nonprofits. Over the course of five years, Matt worked his way up from Director of Business Development to COO and eventually CEO. Causes ultimately grew to 190 million users in over 150 countries, and helped individuals fundraise over $50 million for nonprofits in the U.S. alone. In 2014, Matt co-founded Brigade along with a few colleagues. Brigade built the world's first voter network: a nonpartisan platform for voters to discuss issues, advocate to their elected officials, and vote for candidates who reflect their values. In the 2016 and 2018 elections, Brigade reached millions of voters and empowered them with better information and tools. Brigade's team and intellectual property were acquired in 2019 by Pinterest and Countable, respectively.
Matt has long been deeply involved in the community. He has served on a number of neighborhood and civic boards, including the City of San Jose's Clean Energy Advisory Commission, the Almaden Valley Community Association, the Silicon Valley Leadership Group, the District 10 Leadership Coalition, Joint Venture Silicon Valley, and San Jose Rotary. He was also a founding member of the Friends of Guadalupe Oak Grove Park and co-led the effort to save the 63 and 13 bus routes in Almaden Valley.
In 2018, Matt co-chaired the citywide Measure T campaign, which secured $650 million in funding for repaving our roads, building police and fire stations, upgrading our 911 communications infrastructure, and preserving the open space surrounding San José.
Matt ran for City Council in 2020 for District 10 with a focus on improving the quality of life in our neighborhoods by making City Hall responsive and accountable, especially for public safety, infrastructure and cleaning up our streets. Despite having two opponents, Matt won outright in the March primary election with nearly 60% of the vote.
On the city council
Matt made good on his promises.
On the city council, Matt made good on his promises. He fought to identify land for low-cost, safe and secure shelter for those living on our streets. While fighting for sufficient shelter and common sense laws, Matt proposed an interim solution to reduce the impact of encampments on the wider community through encampment sites and services – which the council made their number one new priority for 2021-2022. He was a strong advocate for Laura's Law, legislation that establishes court-ordered mental health care for severely mentally ill people, many of whom are unhoused – and for more in-patient mental health and addiction treatment. He overhauled the city's budget and goal-setting process to align funding for departments and projects with results – a performance-based budgeting approach.
After taking office as a City Councilmember, Matt became acutely aware of the dysfunction at City Hall that prevents our biggest problems from being solved. He decided to run for Mayor to force the Council and the bureaucracy to focus on the key problems facing our community, such as homelessness, trash, crime and traffic, and to pursue common sense solutions that are both affordable and effective. 
He ran against a decades-long career politician and the entire political establishment, and won. Matt united tens of thousands of San Jose residents who shared the belief that city government can work for all of us. And he promised to bring our government back to the basics, so that it is focused on keeping our city safe, cleaning up our streets, and finally ending street homelessness.
In just the few months that Matt has been mayor, we've already seen the power of common sense at work. San Jose is on track to hire more police officers. Matt is focusing the city, and the community, on clean-up efforts – and he won't stop until every corner of the city is clean. He overcame resistance from defenders of the status-quo to build more safe and decent shelter for our homeless neighbors at a fraction of the price the city is paying for most units now. And he is working to ban homeless encampments near parks and schools, and when the city meets the standards the courts have set, they will require everyone living on our streets to come indoors.
Matt, and his wife Silvia, live in the West Santa Teresa Foothills neighborhood, where they are raising their two young children, Nina and Luke. They are members of Holy Spirit Church. 
Join our
Revolution of Common Sense